ITS Promotions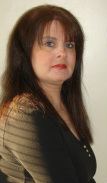 We have been booking and promoting the best in performing singer songwriters since the year 2000. We have opened up our services to include Promotional, Public Relations and Publicity Services. Seeing there was a need, the very wonderful news is that these services are now open the the Indie Artists of all the arts, from music to authors to business owners. Please check our Promotions page for more info on our services and how we can help you and your business or career get into forward motion with ITS Promotion. Check out our clients page to see Past, Present and Select Promotions clients we have serviced. It is quite an impressive list. Check out the Testimonial from both Doug Gray of The Marshall Tucker Band and Bertie Higgins of "Key Largo," fame who have been interviewed by Donna Nolan-Wilson.


---
The Voice and Pen Behind ITS Promotions

ABOUT THE OWNER/WRITER:
Since 1992, Donna Nolan-Wilson has been a published songwriter. In 1999 and 2000, Donna produced a show from the world famous Broken Spoke Songwriter's Cafe in Nashville, TN. Donna also started a video interview show called, "Inside The Song," that she someday wants to continue. In 2000 Donna and her husband opened up their own song writer's cafe and they named it Inside The Song. The business was in it's infancy when 9-11 happened. Because America stood still for months after the attack, the Wilson's were forced to close their business but all was not lost. Between the contacts that Donna had made in the entertainment industry and her
16 years experience as a Para-legal
on Long Island, she took the knowledge from both worlds and ITS Entertainment was born. Inside The Song Entertainment officially kicked off in 2001 and Donna had been assisting in booking and promoting performing singer/songwriters since then. She now writes full time. Donna's family friendly book, the second in the collection of
The Traveling Jalapenos
was just published and she is working on the third. She is also working on a new CD release that is dedicated to causes and good will. The name of that upcoming CD is
Cause and Effect.