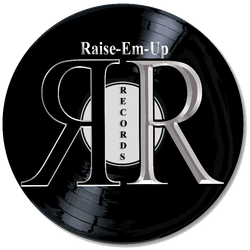 FOR IMMEDIATE RELEASE
Nashville
, Tennessee
February 14, 2016
Raise Em Up Records joins the ITS Promotion Family
ITS Promotions is very happy to announce that they have become part of the Raise Em Up Records team. This record label works with artists from various genres and provides a platform for new and innovative music and soundtracks for various motion pictures. The label will support artists and creative projects with support functions for physical CD's, digital sales and download venues as well as offering distributing, marketing and promotions.
ITS Promotions was introduced to RAISE EM UP RECORDS by the much loved
Sissy Treat of 615 Entertainment
. Sissy is the owner of 615 Entertainment, a booking agency that has been a part of the music industry for a long time and is much respected in the business. She thought the union would be a good fit for both ITS Promotions and RAISE EM UP RECORDS and she was right. The first project that ITS Promotions and REUP will work on together is the promotion of a single released by the record label from their Soundtrack,
The Sparrows Now & Then.
The single is a song by the band
Ambrosia
called,
"Hopes and Dreams."
This soundtrack has great music on it by such iconic artists like Ambrosia, Peter Beckett, The Manhattans, The Bellamy Brothers, Keaton Simons, Billy Dorsey, Victoria Reed, the McClain Sisters and Disney superstar China Ann McClain.
CEO and Co-Founder of Raise Em Up Records, Kenneth Hampton is also the VP of Sales and Executive Director of Acquisitions for Reel Film Cinema and Reel Film Distribution. His partner, CEO and Co-founder Larry B. Bachman is an experienced touring musician. The VP David "Swing" Edwards has 30 years in the entertainment industry ghostwriting for some of today's top artists and contributing to some big budget film soundtracks. Download the single by
Ambrosia from iTunes
and make sure to like
Raise Em Up Records on Facebook.
For interviews please contact:
ITS Promotions
Donna Nolan-Wilson 615-301-8652
ITSEntertainment@msn.com
***Visit our website at
www.insidethesong.com
***