'Food For Thought' with Host Donna Nolan-Wilson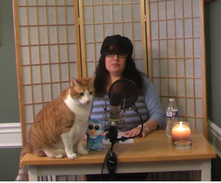 Food for Thought is a weekly internet show aired on ITS Entertainment's YouTube Channel. Different weeks we feature didn't subjects like Music, Politics, Pop Culture and Soaps. When we feature the different subjects, the shows will be titled, Food for Thought- Politics Weekly Wrap Up. When it features music, it is called, Food For Thought - Inside The Song Edition. You can find all the shows here!
---

Food for Thought - Inside The Song Edition featuring Southern Halo!!
So I took an IQ test for sh*ts and giggles and here was my score. It was fun. Click to take your own test.
Lewis Terman (1916) developed the original notion of IQ and proposed this scale for classifying IQ scores:
Over 140 - Genius or near genius.
120 - 140 - Very superior intelligence.
110 - 119 - Superior intelligence.
90 - 109 - Normal or average intelligence.
80 - 89 - Dullness.
70 - 79 - Borderline deficiency.