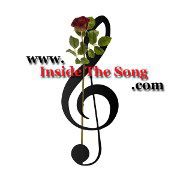 For Immediate Release
Nashville, TN (October 12, 2014)
Inside the Song is proudly celebrating their being in business for 14 successful years. To help celebrate this anniversary, they are offering a special discount for new clients that equates to a half price sale.
About Inside The Song
Inside the Song began booking, promoting, providing publicity and public relations to clients in the year 2000. At that time, the business was based out of the Atlanta, GA area. Today the business is based in the Nashville area but they service clients all over the world. Inside The Songs motto is g
et the 4 P's with ITS - Promotions, Publicity, Public Relations and Possibilities at a super affordable price. You can't go wrong with Inside The Song.
Visit the website to view past and present clients of ITS Promotions and to see a list of full services offered.
Inside the Song services high profile clients, established, growing and start up businesses. For more information regarding Inside The Song visit the promotional page at Inside the Song Promotions.
Servicing Singer/Songwriters, Recording Artists, Musicians, Comedians, Actors, Writers, Businesses and more since 2000, contact us today to find out what Inside the Song can do for you.
Follow Inside The Song on Facebook

Press Inquiries contact
Donna Nolan-Wilson
info@insidethesong.com
615-301-8652