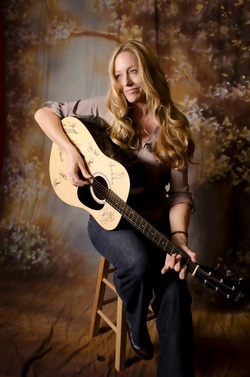 Hi all, I wanted to give you a quick update. Kimberley is healing and her arm, wrist and hand are coming along. She has started doing some limited performing using someone to play guitar for her and recently upon arrival at one of those gigs she got pick pocketed. Luckily, she is okay but they did get her IPhone along with personal information on that phone. If anyone gets a call from Kim's cell phone, please let us know. It delayed her arrival back home but she overcame this too as she is strong and she has us. With that being said, I wanted to remind you that her birthday is April 22nd and it is obvious that the perfect gift for Kimberley this year is cash. I do know that she also is in dire need of some time at a day-spa getting a deep tissue message on her shoulders and back to help with her healing. I have created a donate email for the folks that would like to donate to her birthday gift this year. So far Leland Helgerson, Mark Mazzitello, Doreen Arbo, Carol Gajweski, Carmen Barnes, Rita Kopca, Chris DiMella, Sandra Schult, Claudia Treumann, Lauren Esposito and Jack Evans have contributed. I am seeing her on Wednesday and everybody's names will be in the card that I give her along with the Paypal receipts so she knows who this gift is from. I will try and video-tape her opening it. You can still donate to this birthday gift by clicking the link below. She is having a great week and I know with your help we can make this a birthday she won't forget as we show her the love we have for her with this gift.
Photo by Sterling Ortiz of Red Stiletto Studio
Just click the link to be taken there.
https://www.paypal.com/cgi-bin/webscr?cmd=_s-xclick&hosted_button_id=6GWRS4PXPUHMG